Website Design and Development to get you started today building your Website with Optional Add-On Features:
We Design Websites that will impress your customers and fit your needs as well as your budget.  Check out some of our website samples and decide for yourself which Website Theme best fits your style.  What is your Style?  Tell us about your Style!
One of the best ways to describe to a customer about building their website or improving their website is to think of it as what kind of business are you?  Some customers have small businesses that work out of their home, and just need the basics while others have large businesses with big locations or multiply locations and want to take orders at the cash register, with lots of stock and merchandise that needs to be on display for their customers. 
Your website is your business home; your URL/website address, do you have your URL?  Do you need us to get your website address for you? Your URL address is where customers are going to find you for years to come. Ask yourself, what do you want your business (aka: your website) and the content of your website (aka: your merchandise) to look like and say about you and or your company?
The good news is, it doesn't cost much to make a small business look like a big business on the web  with lots of great looking merchandise or a professional looking website design here at Cross Media Pros.  Even better news, using our  that is part of our web hosting packages, you can build your business into a bigger business by adding additional pages, adding and changing text, adding forms and improving your business website yourself, anytime day or night, and you don't have to pay anything extra to make that happen.  Invest in your future by getting on the information highway to the world.
Website Design Portfolio
We have developed website theme's that meet most customers needs and are ready to go with all the tools you need .  If you need us to custom design your site because you need a more advance website then our theme designs offer. Call us today at (877) 313-1715 for a free quote or to simply ask questions about our websites or send us an email at [email protected].
Free – Graphic Elements and Banners, Built-In Features and Tutorials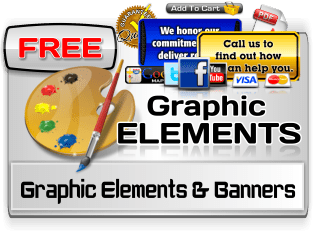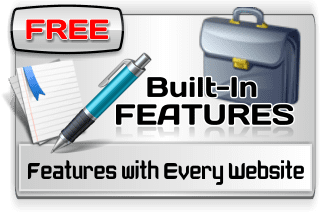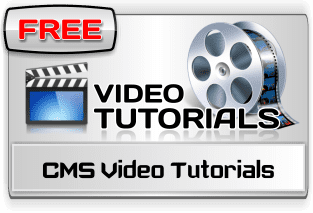 Logo Design

Styled Pages

Photo Gallery

Custom Forms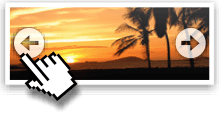 Content Slider

Flash Animation

Payment Page

Shopping Cart

MP3 Player

Fly-Out Tab
CONTENT MANAGEMENT SYSTEM (CMS)
After we have helped you build the foundation of your website(aka: the main structure/template of your Website), and get you started with the content and graphics that's going to go into your website, you as the owner of your website can grow it as big as you want it to be.  Today, you want to add a new page to your website, add graphics, text, forms, or the other easy to add features, like a web video or change the text in your flash animated header, it's as easy with our CMS Content Management System as a click of a button or a couple of easy steps we show you how to do it using our Video Tutorials.  It's just that easy.
Features Included in our CMS:
Create/Delete/Modify Content, including Links, Photos, Text and even add YouTube videos.
UNLIMITED PAGES! The site owner has the ability to add as many pages as they want.
UNLIMITED IMAGES! The site owner has the ability to add as many images as they need.
The site owner has the ability to Create/Delete/Modify unlimited Custom Forms for visitors to be
able to fill out and submit a comment to the site owner or ask a question about their products or services.
Ability to hide pages and even set links to other websites.
Edit your website from any browser, any time, on any computer that has a browser and an internet connection!
A Google Map can be added if your business has a retail/walk-in location.